Did you know wood is one of the most reliable materials when it comes to windows and doors? Wood is an all-natural insulator, light yet durable, and can be customized into any style with ease. Plus, it can last for the lifetime of your home and beyond with the right care. That's why we love offering our clients a variety of all-wood european window and door designs.
Our windows and doors are available in various types of FSC-certified wood: red grandis mahogany, African mahogany, Oak, European pine, maple, Douglas fir, cherry, alder, walnut, ash, and teak.
If you have a request for a different wood type, we'll work with you to accommodate your tastes.
Oversized Units
Due to our unique European manufacturing techniques, Chablais European Windows & Doors can offer products outside standard construction limitations. One-of-a-kind windows can be crafted in generous and oversized dimensions. Doors can be produced in wall-sized proportions for impressive displays of glass and light. Style, shape and size is up to you. Whether your opening is eight feet or twelve feet high, gothic, classic or contemporary in design, we'll build exactly to your specifications.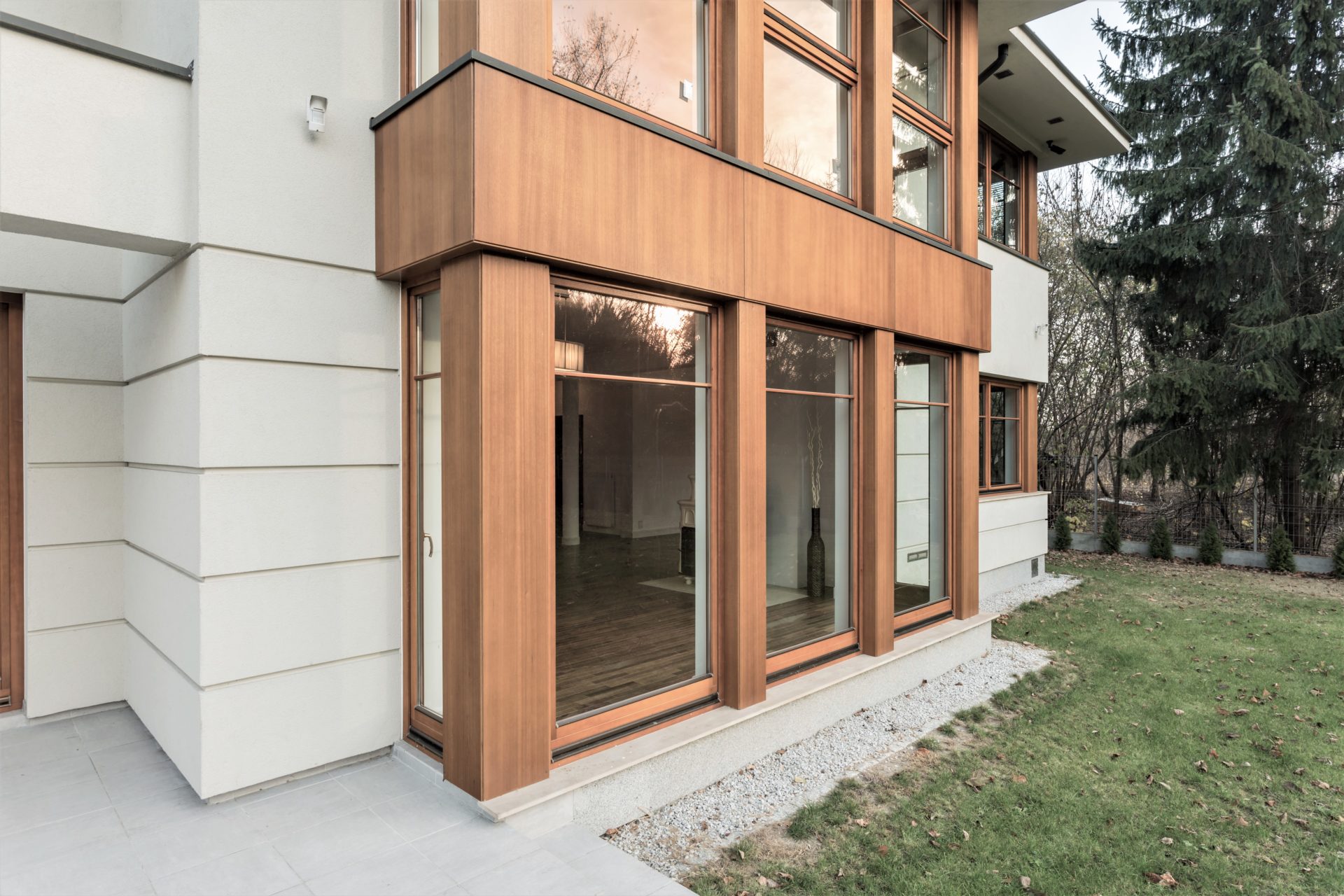 Quality finishing techniques
Chablais European Windows can be completely finished at our factory, which means all surface areas are treated – interior, exterior, and behind all hardware and glass. We utilize an environmentally-friendly, water-based stain and paint product from reputable European coatings manufacturers such as Sikkens. Sikkens has specifically developed finishes for wood windows and doors, undergoing hours of testing for its elasticity and performance in the most extreme climates.
Through an advanced painting process, each window is flooded with two base coats, including primer and anti-fungal preservatives. Two finish coatings are applied by hand to seal and protect every inch of the wood from moisture and UV rays prior to hardware or glass installation. Hundreds of color choices are available, or we can mix custom shades at our facility to match any design concept. We also offer a two-tone product, where interior color differs from the exterior, for complete coordination with the style of your project.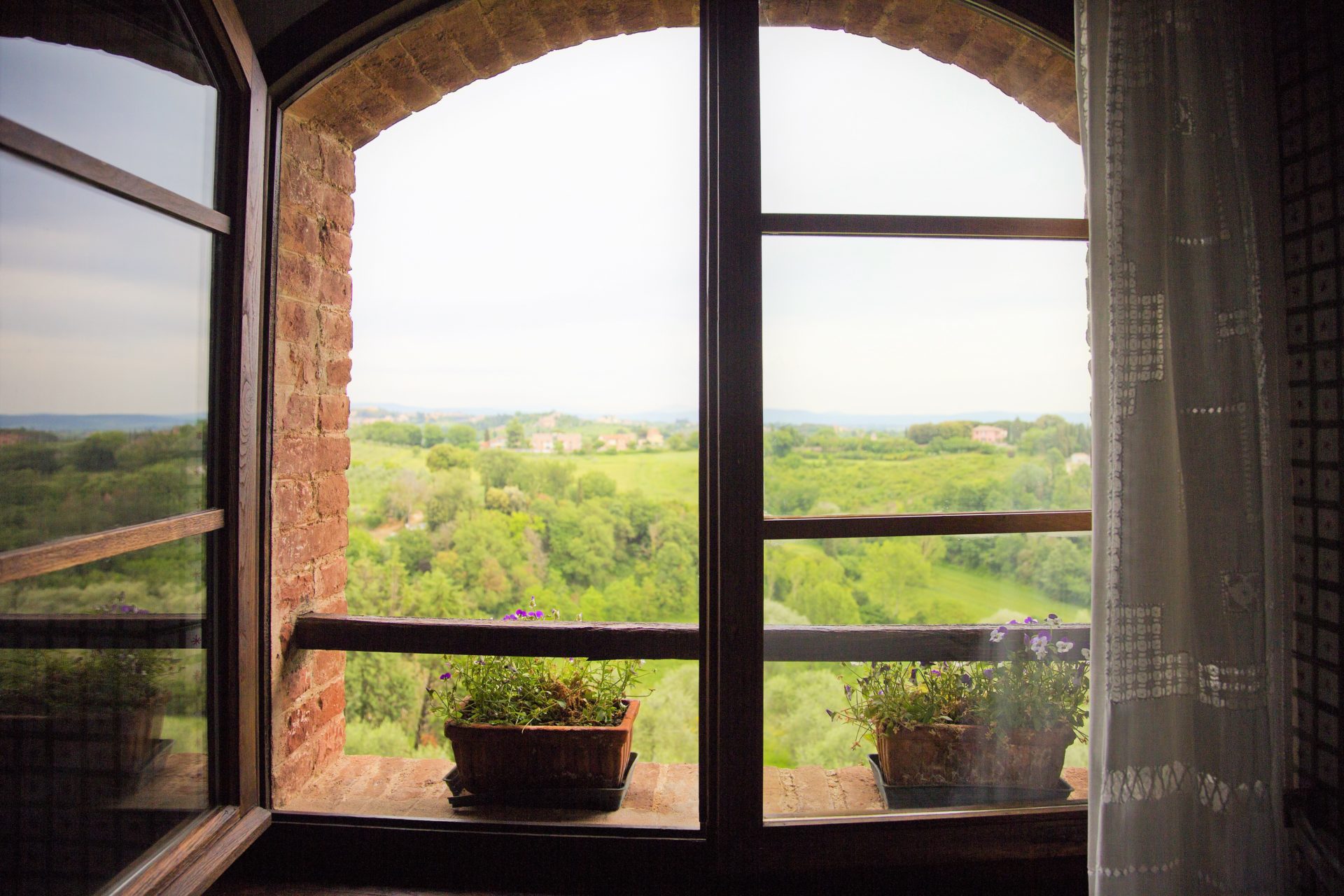 Tilt and turn European windows is what set us apart.
In fact, a single handle enables the window or door to tilt in at the top [This provides for draft-free ventilation], or turn in like a casement [for full opening access and easy cleaning].
Tilt and turn use a gear system such as Roto, GU steel or other European partner. It surrounds the sash with multiple locking points, keeping continuous contact with weather stripping.
Main assets:
Increases energy performance
Noise reduction for better acoustic windows
Security enhancement with many locking points.
A simple turn of the handle seals the sash to the frame like locking a vault door.
European tilt and turn windows are commonly used in France, Germany and Italy.
European Wood windows are great, need advices?
Disclaimer

:

Please contact us for the full spectrum of options available for each opening type. Due to the level of customization possible with our products and the ongoing supplier technology changes, some items may not be available at the time of your order. All text, illustrations, images are proprietary and trademark of its owner and can not be used without owner authorization.